Zimbabwe's Central Bank Turns Up the Gold Rush with New P2P Platform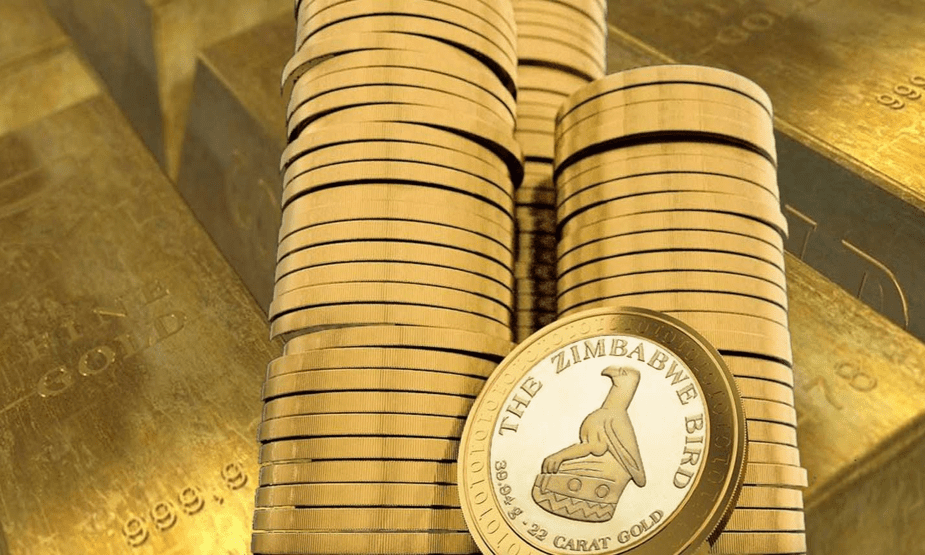 The Reserve Bank of Zimbabwe (RBZ) is gearing up to launch a peer-to-peer platform that will make digital gold token transactions a breeze.
Why? Well, they want to reduce the local demand for the greenback and give a boost to the Zimbabwean dollar. Governor John Mangudya revealed that these shiny tokens have a value that's tied to the London Bullion Market Association (LBMA).
The RBZ is putting the final touches on this fantastic P2P platform, and they plan to release it by the end of the month. It's part of their strategy to stabilize the Zimbabwean currency and move away from relying on the US dollar. The RBZ recently introduced a gold-backed digital currency, and now they're taking it up a notch with the digital gold tokens. These tokens will serve as both a means of payment and a store of value.
To join in on the gold rush, folks will need to open "gold token" bank accounts. Then, their accounts will be converted into a U.S. dollar-benchmarked value system. The best part? Gold tokens will become part of the legal tender mix in Zimbabwe, adding some sparkle to the economy.
The central bank has already sold a whopping 313.9 kilograms of gold-backed digital tokens. And guess what? The P2P platform is currently undergoing tests, getting ready to make waves. Governor Mangudya spilled the beans that the second phase of the digital gold token rollout will happen this month, enabling transactions using the gold-backed digital currency.
Persistence Gwanyanya, an economist and member of the central bank's monetary policy committee, is thrilled about these measures and expects positive results in the weeks to come.
Clever Robot News Desk 20th June 2023