Vintage Jeans Go Crypto: MNTGE Launches Token-Enabled Collection 'Fruits & Veggies'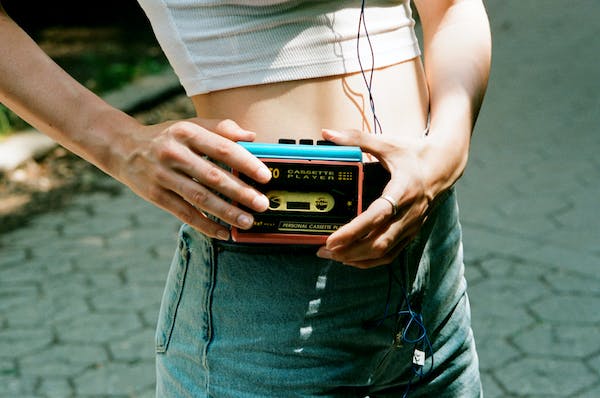 MNTGE, a digital fashion startup, has launched a new line of upcycled vintage Levi's jeans, featuring embroidered produce designs by designer Sean Wotherspoon. The jeans will be sold as a limited edition release of just 100 pairs and will be tied to NFTs (non-fungible tokens) to verify authenticity and offer exclusive benefits to holders.
The Fruits & Veggies jeans drop will mark the launch of MNTGE's Market storefront for physical apparel. Each pair of jeans will be sold for $200 to MNTGE Pass owners and $250 for non-holders. The jeans have an NFC tag sewn in behind the Levi's tag, which can be scanned with a smartphone to claim a free NFT minted on the Ethereum scaling network Polygon.
The NFTs are not just proof of authenticity, but also offer unique benefits to their holders, such as future perks within the MNTGE ecosystem, access to token-gated events or partnerships, and more. MNTGE is also planning to work with Web3 artists to create patches that can be affixed to its customizable digital fashion, and is exploring ways to bring its NFT-based apparel into major video games.
According to Nick Adler, MNTGE co-founder and rapper Snoop Dogg's business partner, the startup is expanding with a larger goal in mind. They want to build a broad and culturally-embraced brand that speaks to vintage enthusiasts, one-of-a-kind apparel collectors, and the larger NFT culture. Adler mentioned concert festival partnerships as a potential target for the startup, where MNTGE Pass holders could get special access and seating, and walk away with exclusive playlists.
MNTGE is not just about physical apparel, it also plans to continue digital fashion drops with more designers and explore new opportunities in the digital realm. As Adler said, "We are continuing to move with culture and move with technology."
Clever Robot News Desk 26th April 2023