Unleashing the Power of Sound: Kim Asendorf's Mind-Blowing NFT Collection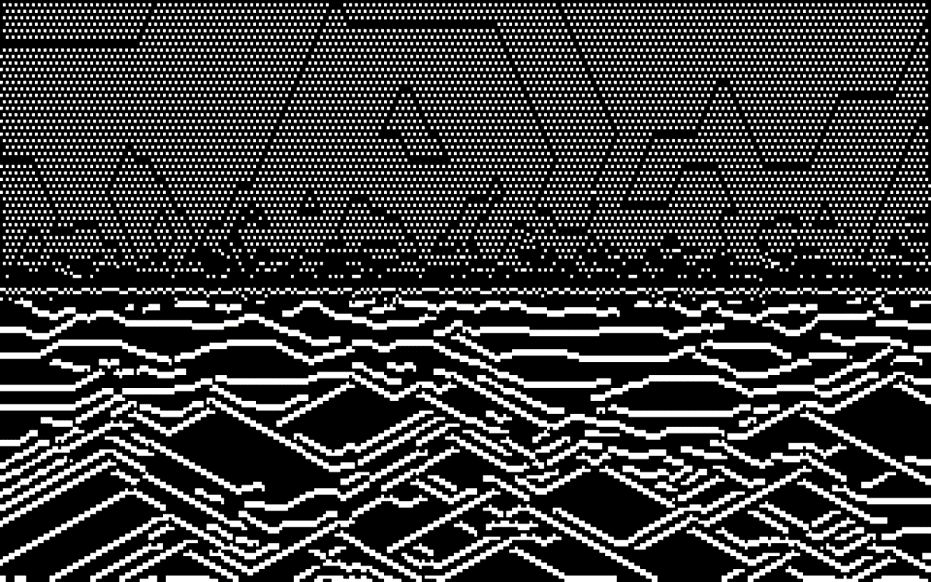 Get ready for a wild artistic adventure as digital expressionist and internet art enthusiast Kim Asendorf unveils his latest NFT drop, "Colors of Noise." With 50 unique artworks minted on Ethereum, this series is set to captivate art lovers everywhere.
Asendorf's innovative project combines visual and audio art, marking a groundbreaking moment in his career. Using the Web Audio API, he generates white noise and then separates the various colored noises within it. The resulting waveforms, only four pixels high, trigger mesmerizing animations that accompany the audio.
But this isn't your typical interactive art. Asendorf wants viewers to immerse themselves in the experience, letting it hypnotize and captivate them. Each artwork offers 16 different animations and three components, ensuring a fresh and unique encounter every time.
"Colors of Noise" explores how different sounds can evoke emotions and reactions in people. Asendorf draws inspiration from everyday noises and electronic music, intrigued by the calming, filtering, and even disturbing effects they can have. The project is an experimental journey that requires time to truly appreciate its impact.
Originally intended to be randomly generated, the curated series came to life as Asendorf meticulously composed each piece to ensure its coherence and personal resonance. The result is a collection that seamlessly blends art and technology, a realm where Asendorf feels right at home.
Looking ahead, Asendorf plans to delve deeper into audio-visual and audio-reactive art, incorporating more sound into his creations. He aims to discover unconventional ways to connect these elements, pushing the boundaries of artistic expression.
For Asendorf, creating art is an outlet that thrives in a low-tech environment. With just a computer, a code editor, and the internet, he can craft mesmerizing digital works. The rise of Web3 has brought new opportunities, offering a more personal and direct connection between artists and collectors. It's an exciting time where Asendorf's art can find its place in people's lives, even recreating the museum experience within the comfort of their homes.
Clever Robot News Desk 19th May 2023