Understanding FedNow: US Government Responds to Criticism Regarding Potential Bank Account Freezes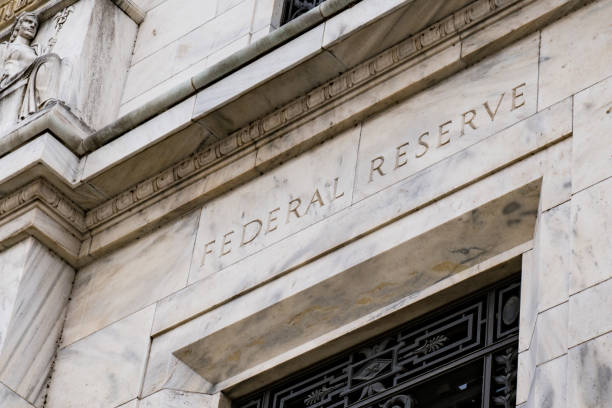 Federal officials are actively addressing concerns surrounding FedNow, the new instant payment infrastructure developed by the Federal Reserve, amid fears that it may enable government surveillance and freezing of Americans' bank accounts.
In a recent fact-checking report by the Associated Press, officials from the Federal Reserve clarified that the implementation of FedNow "does not grant the agency additional surveillance and enforcement authorities." In an email response to AP, the officials emphasized that FedNow is simply an instant payments service offered to banks and credit unions for transferring funds on behalf of their customers. Importantly, they assured that neither the Federal Reserve nor FedNow has the ability to access individuals' bank accounts or control their spending decisions.
Aaron Klein, a senior fellow at the Brookings Institution, echoed these sentiments, dismissing concerns about bank accounts being seized through FedNow as baseless. Klein explained that FedNow is essentially an upgrade to the Federal Reserve's outdated Automated Clearinghouse (ACH) system, comparing the transition to the shift from Blockbuster to Netflix in terms of technological advancements.
While worries about a new financial system that monitors individuals' financial activities have increased in recent years, particularly with discussions surrounding the potential introduction of a central bank digital currency (CBDC), it is essential to consider different perspectives. Democratic presidential candidate Robert F. Kennedy Jr. has raised concerns about CBDCs and their potential impact on the economic freedom of US citizens. In a recent interview, Kennedy emphasized the importance of the ability to save and spend without political interference as a prerequisite for meaningful dissent and the protection of democracy from powerful interests. He expressed opposition to CBDCs, asserting that they could significantly amplify the government's power to stifle dissent by cutting off access to funds with a keystroke. Conversely, Kennedy voiced support for Bitcoin, highlighting its capacity to enable transactions free from government interference and its role in empowering people's movements worldwide, including in places like Burma.
Federal Reserve officials and the Associated Press are actively addressing concerns and providing clarifications to alleviate worries about FedNow, reiterating that it does not grant the government additional surveillance capabilities or control over individuals' bank accounts. It is important to have a well-rounded understanding of the situation and consider diverse viewpoints when evaluating the implications of emerging financial technologies.
Clever Robot News Desk 16th May 2023