Twitter Co-founder Backs Pro-Bitcoin Democrat Kennedy Jr. for 2024 Presidential Run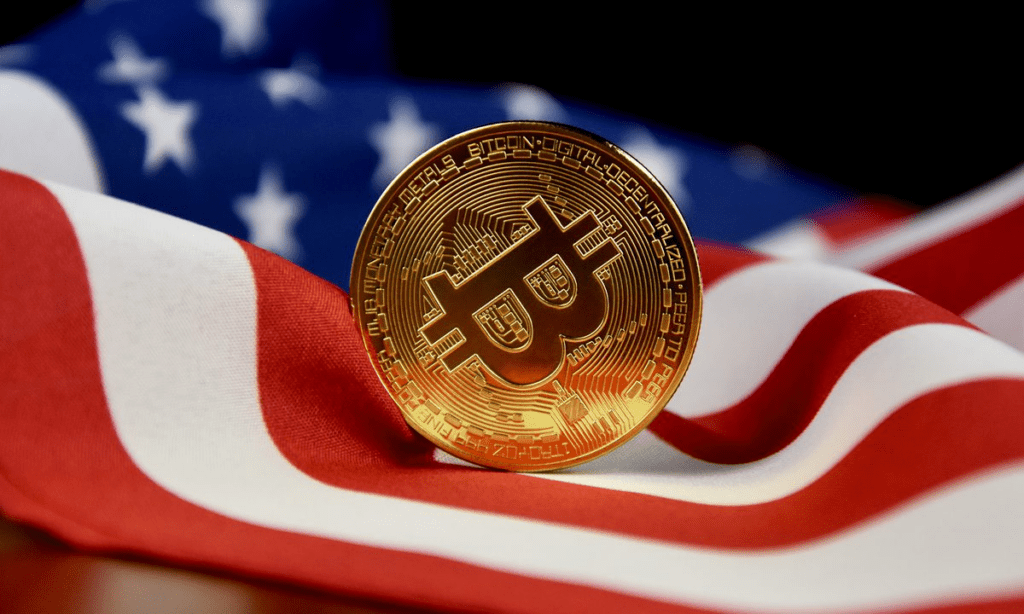 Jack Dorsey, the co-founder and CEO of Block, a fintech company, has thrown his support behind a pro-Bitcoin Democrat presidential candidate, Robert F. Kennedy Jr. And he did it in the most modern way possible.
In a tweet, Dorsey shared a video clip of Kennedy being interviewed on Fox News, where he confidently argued that he could beat both Trump and DeSantis in the 2024 presidential race. Dorsey didn't hold back and added his endorsement to the clip, stating, "He can and will."
But this isn't surprising coming from Dorsey, a long-time Bitcoin enthusiast. He has always believed in the potential of Bitcoin to become a global currency. In fact, as far back as 2014, Dorsey predicted that Bitcoin could become the "native currency of the internet." And he has put his money where his mouth is, promoting Bitcoin and blockchain technology through ventures like Block's Cash App, a mobile payment service that lets you buy and sell Bitcoin.
When asked by a user if he was endorsing Kennedy or simply predicting his success, Dorsey had a cheeky response: "Both." It seems he's fully on board with Kennedy's vision for the future.
Of course, not everyone is convinced that Kennedy has a chance. Some users argued that the Democratic National Committee (DNC) would never allow him to become the Democratic candidate. But Dorsey brushed off those concerns, saying, "Even more reason" and adding that the DNC seems to be losing relevance by the day. Ouch!
Now, let's talk about Robert F. Kennedy Jr. He's not just any presidential candidate – he's the nephew of the legendary President John F. Kennedy. With several decades of experience in law, specializing in environmental law and serving as a prosecutor for the U.S. Department of Justice, Kennedy is no stranger to making waves.
Recently, Kennedy grabbed attention for his controversial views on COVID-19 vaccines. He has expressed concerns about vaccine safety and called for stricter testing and regulation. But that's not all. Kennedy also made a splash at the Bitcoin 2023 conference in Miami, where he revealed his interest in Bitcoin.
His motivation? The Canadian government's crackdown on truck drivers protesting against lockdowns by freezing their bank accounts. Kennedy sees Bitcoin as a safeguard against government and corporate control, stating that as president, he would protect people's right to hold and use Bitcoin.
Kennedy didn't stop there. He took a stand against the government's "war on crypto" and criticized the plans for a central bank digital currency (CBDC). According to Kennedy, CBDCs would give the government the power to freeze assets, limit spending, and invade our financial privacy. Interestingly, his stance on CBDCs aligns with that of Florida Governor Ron DeSantis, the Republican presidential nominee, who recently banned CBDCs in Florida.
In a recent CNN poll, Kennedy garnered 20% support, with President Joe Biden leading at 60%. So, it seems Kennedy is making waves and gaining attention, despite the odds.
So, there you have it – the exciting and unexpected alliance between Jack Dorsey, the Bitcoin advocate, and Robert F. Kennedy Jr., the pro-Bitcoin Democrat presidential candidate. With their shared belief in the power of cryptocurrency and their determination to challenge the status quo, who knows what surprises the 2024 presidential race might bring? It's definitely a story worth watching!
Clever Robot News Desk 6th June 2023