The Importance of National Currencies: Brazil and China's Efforts to Reduce USD Dominance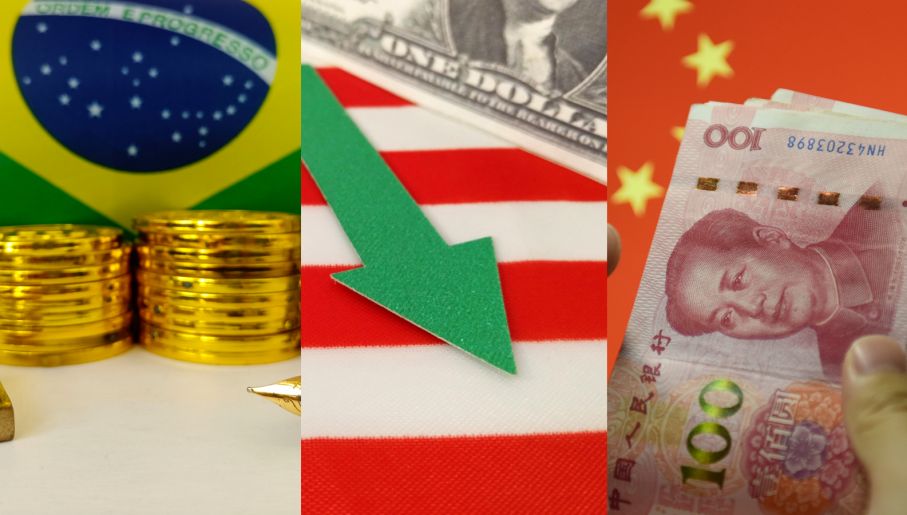 Celso Amorim, the chief adviser on foreign policy to Brazilian President Luiz Inacio Lula da Silva, has stated that China and Brazil are "coming closer together" and could help build a less centralized world with no hegemony. In an interview with the Chinese government-owned Global Times, Amorim discussed the importance of de-dollarization and stressed the need to be free from the dominance of a single currency that can be used politically.
During Lula's visit to China, the two countries agreed to conduct trade in their respective currencies instead of using the U.S. dollar. Both countries are also part of the BRICS group, which is working to create a new currency to reduce reliance on the USD. Amorim believes it is natural for countries to trade in their own currencies and work with a basket of currencies.
Although it is not yet clear whether the BRICS nations will adopt a common currency or maintain their respective national currencies, Amorim stressed the importance of being free from the dominance of a single currency, which can be used as a political tool. Several people have warned that the USD may lose its status as the world's reserve currency due to its weaponization by the U.S. government.
Amorim also emphasized the strategic partnership between China and Brazil, with China being Brazil's most important trading partner and increasing its investments in the country. The two countries could play an important role in building a less centralized world with no hegemony, creating a multipolar world with less centralized power.
Clever Robot News Desk 18th April 2023