The Future of Fan Engagement: Avenged Sevenfold's NFT-based Club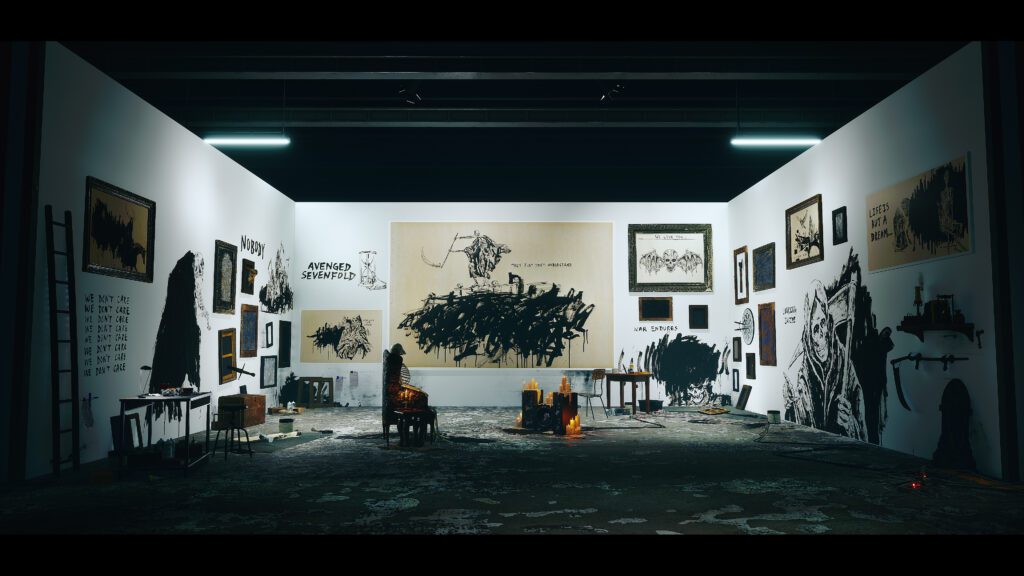 Avenged Sevenfold, the famous heavy metal band, is diving deep into the world of NFTs. The band's frontman, M. Shadows, recently appeared on Decrypt's gm podcast to talk about why he thinks NFTs can enhance the fan experience. Avenged Sevenfold is the biggest music act in the Web3 space today, with a massive global following and millions of albums sold. The band has launched its own NFT-based club called the Deathbats Club, featuring 10,000 Ethereum NFTs, each with a unique bat illustration. The club offers exclusive merchandise, ticket giveaways, and a dedicated online community that includes band members.
Avenged Sevenfold has teamed up with major players in the music industry, including Ticketmaster, Spotify, and Shopify, to provide value to NFT holders. The band has also launched TicketPass, a free-to-claim Polygon NFT that gives fans access to token-gated sales. The band's goal is to reward die-hard fans who consistently engage with the band by attending concerts, buying physical merchandise, listening to streaming music, and more. The more plugged in a fan is to the Avenged Sevenfold ecosystem, the greater the benefits.
Avenged Sevenfold is not forcing fans to buy NFTs or handle cryptocurrency, but rather offering it as a sweetener that can reward those fans with exclusive opportunities and potentially even strengthen their connection to the band. The band hopes that other artists will take a risk and bet on new tech to create a better ticket-buying model for fans than the current scalper-dominated barrage. Avenged Sevenfold believes that this is an opportunity for artists to shape the landscape of the music industry, and they don't want to let it pass them by.
Clever Robot News Desk 14th May 2023