The BRICS Currency: A Threat to the U.S. Dollar and American Living Standards?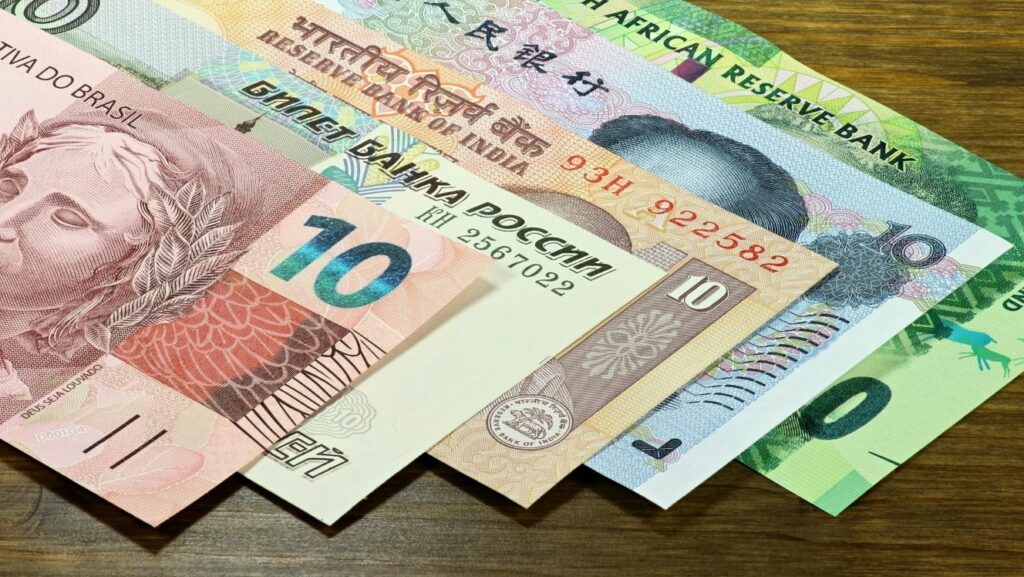 Investment analyst Jon Wolfenbarger is warning that a new currency from the BRICS (Brazil, Russia, India, China, and South Africa) could pose a threat to the U.S. dollar and living standards in the United States. He believes that the BRICS nations are accelerating their de-dollarization efforts due to China's economic growth and the Russia-Ukraine conflict. Wolfenbarger has over 30 years of experience in the investment industry and is the CEO and founder of Bull and Bear Profits.
According to Wolfenbarger, the BRICS have several initiatives in the works, including a development bank, a Contingent Reserve Arrangement, a payment system, and a reserve asset based on a basket of currencies. However, he believes that the BRICS' fiat currency would not be enough to seriously challenge the dollar. Wolfenbarger thinks the BRICS' best chance is to create a hard currency backed by gold or other commodities like oil.
If successful, a BRICS currency could erode the U.S. dollar's dominance, hurt U.S. living standards, and lead to less power for the U.S. government. Wolfenbarger warned that the U.S. must focus on a stronger dollar, less spending, and peace instead of war if it wants to maintain its "reserve currency" status. The BRICS economic bloc is growing in influence, with 19 countries applying to join or expressing interest in joining.
In summary, the BRICS currency could be a serious threat to the U.S. dollar and living standards in America. The U.S. needs to focus on strengthening its currency and prioritizing peace over war to maintain its status as the global reserve currency.
Clever Robot News Desk 12th May 2023