Tether (USDT) Takes Center Stage: A Stablecoin Ready to Embrace the Future of Crypto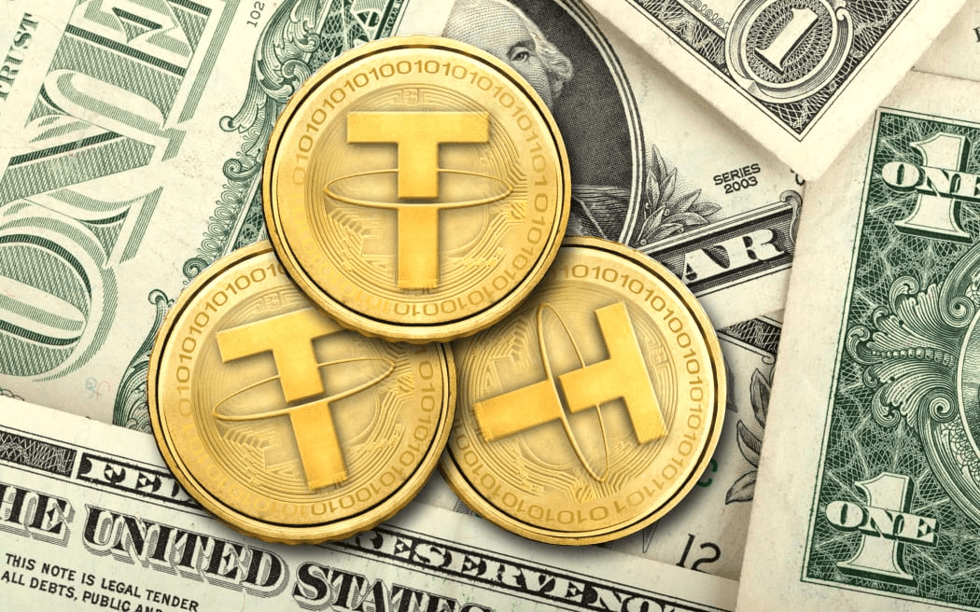 Tether (USDT), the largest stablecoin in the market, has been making headlines lately, and crypto enthusiasts are buzzing with anticipation.
While recent fluctuations have caused it to fall below its dollar peg, industry experts remain optimistic and see this as an opportunity for growth.
In response to market edginess, Tether's CTO, Paolo Ardoino, took to Twitter to assure everyone that the popular stablecoin is ready to weather the storm. He emphasized the company's commitment to redemption, allowing holders to effortlessly swap USDT for its underlying dollar value. Ardoino's confidence was palpable as he exclaimed, "Let them come!"
Over the years, Tether has faced skepticism regarding its dollar-backing. To address these concerns, the company regularly provides assurance reports from esteemed accounting firm BDO Italia. The latest report showcased the majority of Tether's reserves being held in cash and cash equivalents, with a significant portion invested in secure U.S. Treasury Bills. Only a small fraction, 1.8%, was held in Bitcoin, demonstrating their commitment to stability.
With an impressive $83 billion market capitalization, USDT holds the position of the industry's third-largest cryptocurrency, trailing only behind the mighty Bitcoin and Ethereum. Unlike its volatile counterparts, stablecoins like USDT offer a reliable and low-volatility asset for traders seeking stability in the ever-changing crypto landscape.
Analysts have also turned their attention to Curve Finance's renowned 3pool, which provides insight into investor sentiment. The 3pool, comprising the three largest stablecoins—USDT, Circle's USDC, and Maker's decentralized DAI—offers a unique opportunity for arbitrage trading. Investors keen on preserving value can easily navigate between these dollar-pegged assets.
Recent data from the 3pool highlights a noticeable influx of USDT, indicating a shift in investor preferences. While this development has sparked interest, it's important to note that investor behavior is subject to change. Nevertheless, the current composition of the pool, with USDT dominating at 73%, is an exciting sight, reminiscent of the market's resilience following a challenging period in November 2022.
Crypto enthusiasts see these developments as a sign of positive growth and an opportunity for further exploration. As Tether's story unfolds, the wider crypto community eagerly anticipates a future where stability, innovation, and trust converge in perfect harmony.
Clever Robot News Desk 16th June 2023