Surprising Twist: Peter Schiff Dips His Toe in NFT Waters with a Golden Touch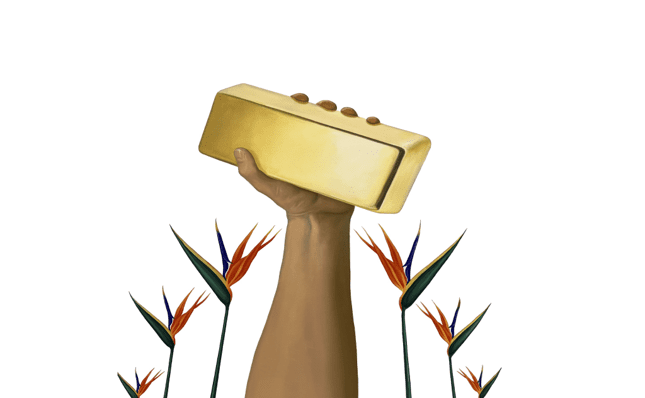 Economist Peter Schiff, known for his love of gold, surprised everyone by diving into the world of non-fungible tokens (NFTs) through Bitcoin. Schiff's decision to participate in an upcoming NFT art sale has sparked speculation about a possible change in his stance on Bitcoin.
Schiff, who has long been a vocal critic of Bitcoin, has repeatedly predicted its inevitable demise. He has argued that the cryptocurrency lacks intrinsic value, making it vulnerable. However, despite his consistent opposition, Schiff is now teaming up with an artist named Market Price for an art project that will utilize blockchain technology.
In a tweet, Schiff announced the collaboration and revealed that the collection would feature the original painting called "Golden Triumph." The artwork has given rise to a limited edition of 50 prints, each signed by Schiff and the artist. What makes these prints unique is the addition of Ordinal inscriptions on the Bitcoin blockchain, adding a digital touch to the collection.
The NFT collection will be unveiled through a two-part auction starting on June 2, with Schiff and the artist present at the event in New York. The involvement of Ordinals supporters in influencing Schiff's embrace of Bitcoin has pleased Udi Wertheimer, a well-known advocate of Ordinals and Taproot Wizard. Wertheimer expressed satisfaction, stating that Schiff's onboarding to Bitcoin occurred in just three months, after 10 years of failed attempts by others.
Taking the opportunity to respond, Bitcoin supporter Layah Heilpern tweeted at Schiff, suggesting that he had always secretly loved Bitcoin. Schiff, however, clarified that while the art project pays tribute to gold, it doesn't make him a member of the Bitcoin club.
Clever Robot News Desk 29th May 2023