Step into the Sci-Fi Universe: H.R. Giger's Legendary Alien Sculpture Now Up for Grabs on Particle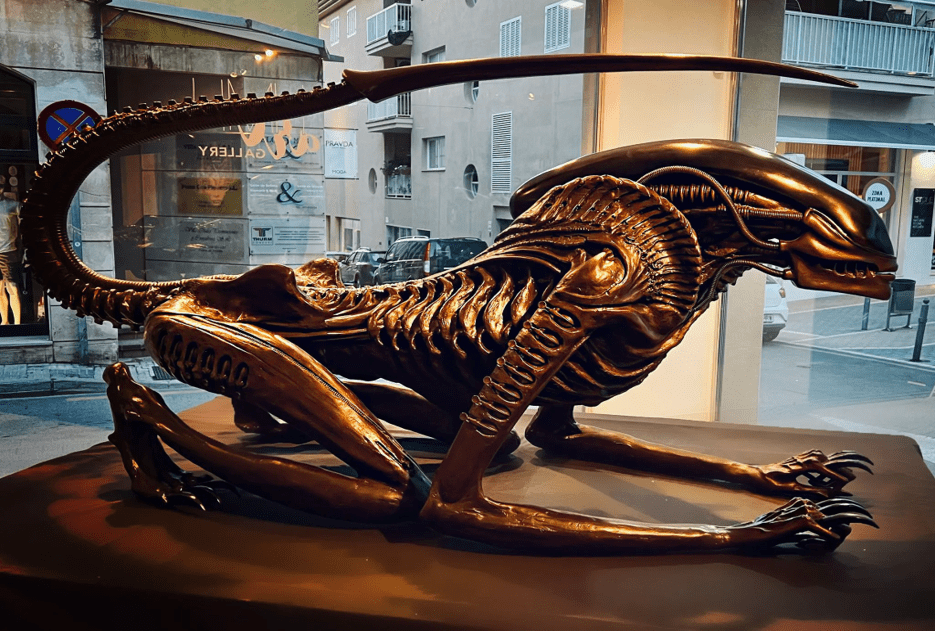 Particle, the digital art platform that lets you own a piece of culture, is bringing you a chance to own a slice of history. You can now own a part of an iconic sculpture by the legendary H.R. Giger, the genius behind the spine-chilling creature in the sci-fi horror masterpiece, Alien!
This incredible sculpture, called "Necronom/Alien III, 2005," captures the essence of the famous xenomorph from the beloved film franchise. It's the first edition out of a limited collection of six statues, making it truly one-of-a-kind. And guess what? It's the only one made by Giger himself, with the prototype resting proudly at the Giger museum.
Picture this: the sculpture is crafted from steel and polyester resin, measuring over seven feet long and three feet tall. It's a jaw-dropping masterpiece that will leave you in awe. Let's just say, it's valued at a pretty impressive figure.
But hold on, there's more excitement coming your way! Particle is introducing digital "particles" of this extraordinary artwork. These special pieces are like magical tokens that represent a fraction of the sculpture. Starting from June 16, you'll have the opportunity to grab one of these particles for yourself. Believe us, they're worth every bit of the excitement!
Now here's the coolest part: if you become the proud owner of an Alien particle, your voice matters! You get to vote on whether the physical sculpture should be sold if an offer ever comes along. It's like being a part of an exclusive art club with some serious decision-making power.
But wait, there's even more to look forward to! The sculpture will make its grand debut under Particle's ownership, joining forces with the H.R. Giger Museum at NFC Lisbon on June 7-8. From there, it will be part of the mind-blowing Giger-focused exhibition called Metamorphoses at the captivating Hluboká Castle in Prague. And that's not all! It's also set to appear at Art Basel in Switzerland and a secret venue in Paris. This sculpture is going places!
Particle has a knack for making dreams come true. Remember when they worked their magic with the famous Banksy painting "Love is in the Air"? Well, they're doing it again! If you own "Love is in the Air" particles, you'll get an exclusive chance to purchase Alien particles at a special discounted rate during the early access sale. It's like a reward for being part of this incredible art journey.
Clever Robot News Desk 1st June 2023