Stand with Crypto: Coinbase calls for unity in the crypto industry to demand clear rules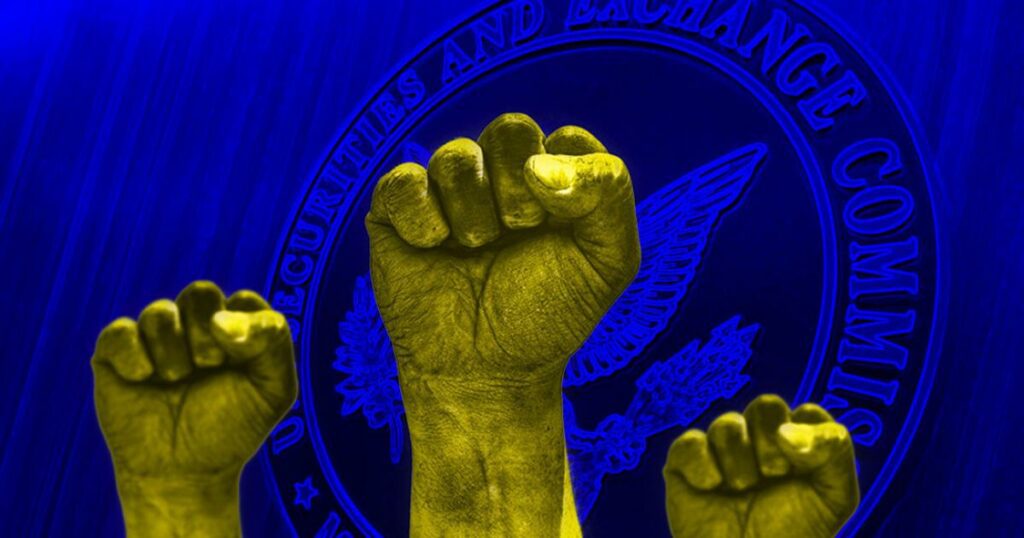 Coinbase CEO Brian Armstrong wants the crypto community to band together to demand clear rules from the government and regulators. To show his support, he created a cool "Stand with Crypto" NFT that you can buy on the Zora marketplace. It's basically a blue shield that represents unity and protection for cryptocurrency.
Coinbase is also encouraging everyone to join the cause by adding a shield emoji to their Twitter name. Plus, all the money raised from the NFT sales will be donated to crypto lobbyist and educational organizations, like the DeFi Education Fund and the Blockchain Association.
Coinbase's move comes on the heels of a lawsuit against the U.S. Securities and Exchange Commission (SEC) for not responding to a petition about crypto regulation. According to Coinbase's legal officer, the SEC has to answer the petition "within a reasonable time." Fingers crossed that this will lead to clearer rules for the crypto industry!
Clever Robot News Desk 26th April 2023