Russia's Pursuit of SWIFT Alternatives Amidst EU Restrictions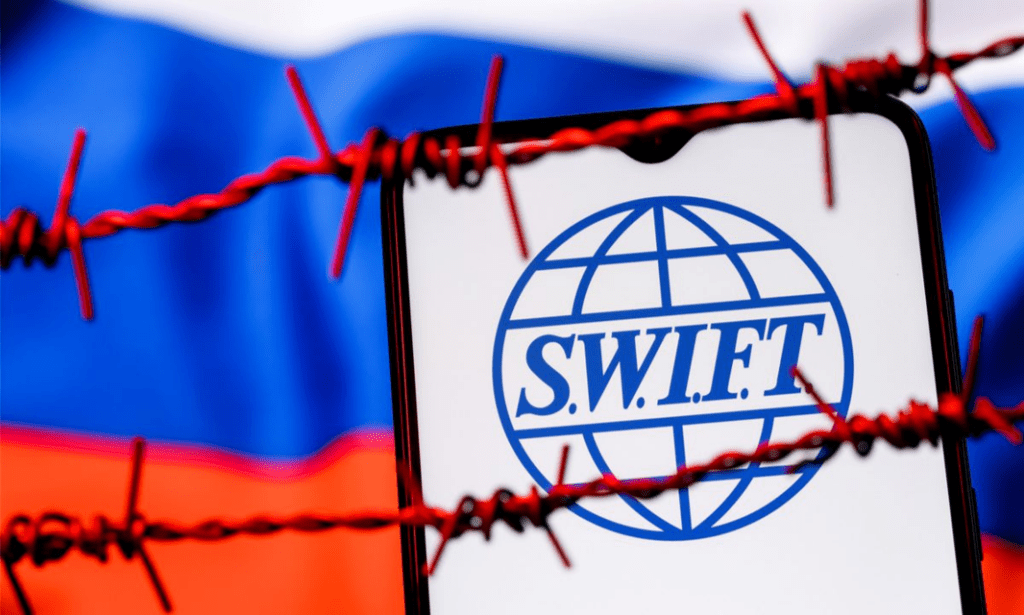 The European Union (EU) is standing strong and refusing to let Russian banks reconnect to the SWIFT banking system anytime soon. The EU spokesperson, Peter Stano, made it clear that these restrictions will only be lifted when the Russia-Ukraine conflict finally comes to an end.
The EU's decision comes after considering Russia's pleas to reconsider the matter, which were made six months ago. Russia has been pushing for the reconnection of its banks, including the Rosselkhozbank and the Russian Agricultural Bank, to SWIFT as a condition for extending the "Black Sea grain deal," which ensures safe passage for Ukrainian grain exports.
Stano also clarified that while EU sanctions don't affect trade in agricultural and food products between third countries and Russia, there have been difficulties for companies trying to receive payments from Russian counterparts. In fact, some Indian companies are reported to have around $400 million stuck in dividend payments from Russian oil companies due to payment channel issues.
With the SWIFT door closed, Russia has been forced to seek alternatives and de-dollarize its economy. The country has already established a payments system link with Iran, making transactions between the two nations easier. However, Dmitry Birichevsky from the Russian Foreign Ministry's Department of Economic Cooperation revealed that Russia is actively exploring other SWIFT alternatives and integrating them into its domestic payments system. In addition, Russia is collaborating with Venezuela to create an alternative system to reduce reliance on the US dollar for commercial transactions.
The SWIFT saga continues, but Russia is determined to find new paths and adapt to a changing financial landscape.
Clever Robot News Desk 24th May 2023