Pantera Buying more Bitcoin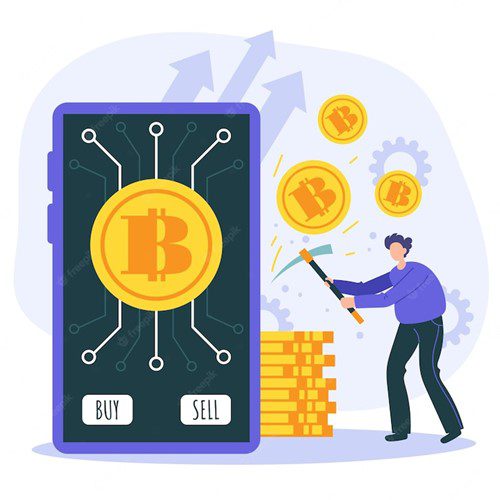 In a recent survey of young investors, it was found that nearly 80% of institutions believe Bitcoin will have an exciting future. That's a huge amount of confidence in what some would call a risky investment.
But here's the thing: Pantera Capital is making huge moves on behalf of young people who want to invest in cryptocurrencies, and they're doing it through their fund called Pantera Bitcoin Partners.
But what sets them apart from other firms pushing crypto investments on millennials, and why they may be better positioned than anyone else to help young investors make smart bets on the future of money? Well, let's dive in to find out!
First, Let's Talk about Pantera
If you're a young investor, Pantera Capital is a name you should know. The investment powerhouse has been around for over 10 years and has made major strides in the crypto space.
In February 2019, Pantera announced that it was buying more Bitcoin for its clients. This is huge news because it means that one of the biggest names in crypto investing is putting more money into Bitcoin – a sign of confidence from one of the top players in this market.
Why Pantera is Investing in Bitcoin in a Big Way and Bringing Young Investors with Them
Pantera CEO Dan Morehead said that he expects his firm's holdings to increase by 25% over the coming year.
In addition to this bullish prediction on their investments' potential future value (and on Bitcoin itself), Morehead also predicted that other cryptocurrencies, such as Ethereum, would see significant gains over time as well.
In recent months there have been numerous signs of renewed interest among younger investors when it comes to crypto – assets like Bitcoin or Ether – thanks in part to a prolonged, nearly year-long bear market along with traditional assets.
Is Bitcoin an Integral Asset for Young Investors?
The Pantera team recently conveyed to Forbes that they believe Bitcoin will be an integral part of portfolios for decades to come.
The thing is, it's never too early to start investing in crypto. While it's best to try to limit your exposure thanks to extreme market volatility, there are plenty of gains to be made in the crypto space should it recover and move to new all-time highs.
In short, it's safe to say that Pantera Capital does believe that there's a future for Bitcoin and that it belongs in young investors' portfolios.
The team also wants to make sure that the younger generation doesn't miss out on this opportunity by making it easier for them to invest in cryptocurrencies through their new fund called Digital Asset Fund Advisors (DAF).
Wrapping Up
With the current downturn, Bitcoin has gone from seeing all-time highs of nearly $70,000 to those below $16,000. Naturally, there's plenty of fear, doubt, and uncertainty in the market.
However, Pantera Capital is making waves in the crypto world, with investors from every age group clearly showing that they still believe Bitcoin has a future as a currency, security, and decentralized asset.
Whether you're a billionaire or a college student, you can still get in on the action and make money by investing in Bitcoin.