NFT Exhibition Shines Light on AI's Representation of People of Color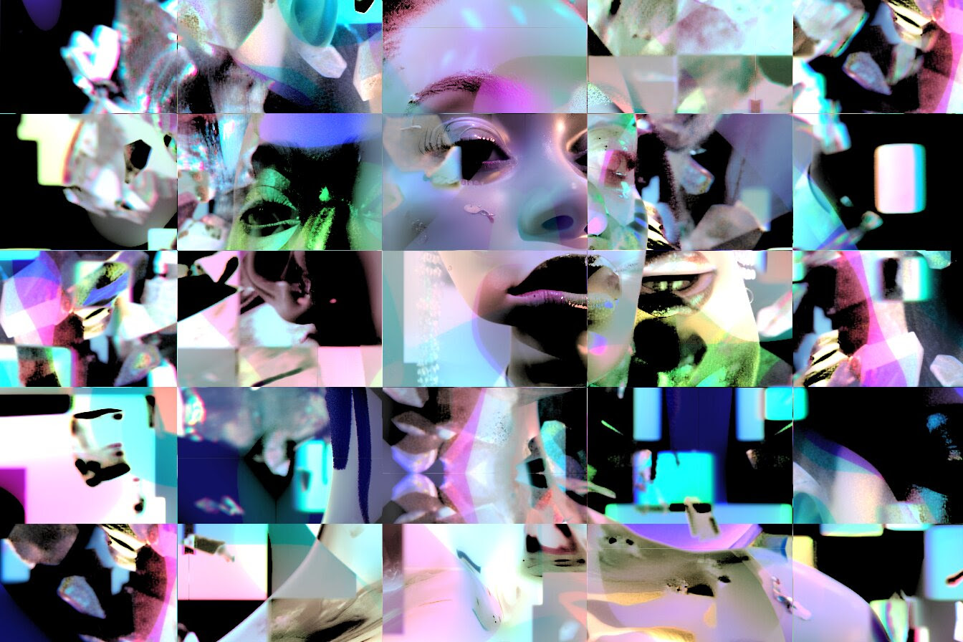 Senegalese artist Linda Dounia Rebeiz raises an intriguing question in her upcoming online exhibition on Feral File: Can artificial intelligence truly see people of color? The exhibition, called IN/Visible, features the works of 10 talented black artists, including Dounia herself.
The goal of IN/Visible is to shed light on the biases embedded in AI when it comes to representing people of color. Dounia explains that the combination of AI biases, internet biases, and the biases inherent in Western art history creates an environment where people of color often feel either absent or misrepresented by AI.
As a multidisciplinary artist, Dounia incorporates AI into her work by collaborating with Generative Adversarial Networks (GANs) and training them using her own collected data. She points out that when you search for terms like "human," AI platforms tend to display skewed results, often favoring images of white men. On the other hand, searching for "black person" yields distorted representations, with facial features or body proportions often being inaccurately depicted.
The artworks featured in the exhibition highlight these issues. Dounia challenges AI's output by blurring the entire face, while artist Arclight incorporates the distortions into their pieces, resulting in hazy and ambiguous images. Other artists like Minne Atairu and Serwah Attafuah create visually captivating works, but upon closer examination, inconsistencies in the representation of hair become apparent.
Zoe Osborne employs filters to blur out discrepancies, giving her portraits a vintage aesthetic that reflects her perspective on AI's fidelity in representation. Jah takes a different approach, embracing AI's imperfections to create surreal characters inspired by African masks and ancient Egyptian attire.
Dounia emphasizes the activist nature of this exhibition, asserting that it is crucial to raise these questions. AI is not created in an apolitical vacuum—it is shaped by the algorithms, interfaces, and data collected by people. Without awareness of the issues at hand, biases cannot be corrected.
Launching an NFT exhibition on this subject within the Web3 ecosystem challenges the misconception that it is an apolitical space. Dounia has been pleased with the reception thus far, acknowledging the importance of uplifting and empowering black artists to contribute their perspectives and contextual references to rectify AI's flaws. This collective effort aims to achieve a more inclusive representation of cultural references in a democratic manner.
Clever Robot News Desk 13th June 2023