Invest in Andy Warhol's Masterpieces: Fractionalized Shares for Art Enthusiasts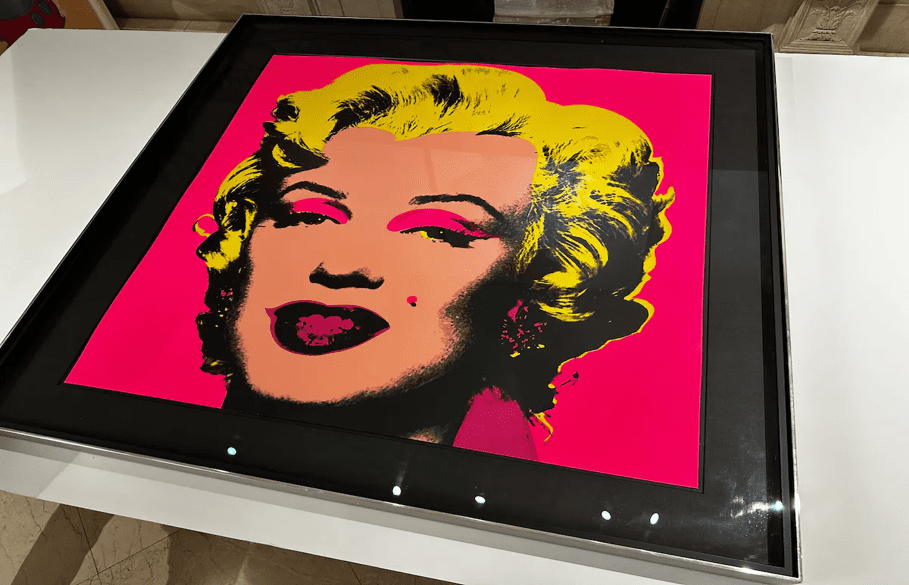 Attention art enthusiasts! You can now own a piece of iconic pop artist Andy Warhol's work for as little as $20 per tokenized share. Freeport, a revolutionary platform for tokenized fine art, is auctioning off a curated set of original Warhol screen prints. The collection includes classics like "Marilyn," "Double Mickey," "Mick Jagger," and "Rebel Without a Cause," all signed by Warhol himself. Each piece is represented by 10,000 tokenized shares on the Ethereum blockchain, offering a unique opportunity to invest in the art market.
Fractionalized assets are breaking down barriers by allowing more people to invest in assets that were once considered illiquid. By purchasing at least 10 shares, users become fractional owners of the artwork. Up to 1,000 people can collectively own a single piece, making art ownership more accessible and inclusive.
While owning a physical share, token holders can also enjoy a digital version of the artwork through Freeport's app. The platform is planning to introduce additional features for shareholders, including a secondary market for trading shares.
What sets Freeport apart is that it has successfully completed a Regulation A review with the U.S. Securities and Exchange Commission (SEC), ensuring compliance and providing peace of mind to prospective collectors.
Fashion icon "Baby" Jane Holzer, an original Warhol print owner, has praised Freeport's mission to democratize art ownership, bridging the gap between appreciation and ownership for all.
This isn't the first time Warhol's art has been fractionalized. In 2018, Dadiani Syndicate offered fractionalized shares of Warhol's "14 Electric Chairs," and more recently, Showpiece sold fractional shares of Warhol's "Reigning Queens" print. The trend of fractionalizing art is gaining momentum, bringing new possibilities to the art world.
Clever Robot News Desk 15th May 2023