Innovation Threatened by Proposed Definition of 'Exchange,' Says SEC's Hester Peirce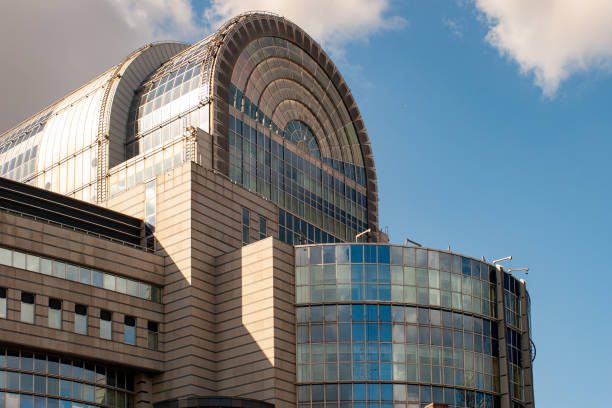 Hester Peirce, a commissioner of the U.S. Securities and Exchange Commission (SEC), recently shared her opinion on the proposed changes to the definition of "exchange" under the Exchange Act Rule. In her view, the SEC is attempting to address issues that don't actually exist, which could have a negative impact on innovation.
Peirce, who is known as "crypto mom" in cryptocurrency circles, believes that the SEC's decision to amend the definition of "exchange" will hinder innovation in the cryptocurrency industry, causing confusion for those involved in the space.
Peirce argues that the SEC's current approach differs from that of the 90s, as the rulemaking process is now viewed as a threat to entrepreneurs attempting to bring new ideas to the market. Instead of encouraging innovation and making it easier for entrepreneurs to register, the SEC seems to punish them for their efforts.
Two U.S.-based crypto exchanges, Kraken and Coinbase, have already expressed their concerns about the SEC's decision, with Kraken settling a case and Coinbase receiving a Wells notice.
One of Peirce's concerns is that the SEC's new rules lack clarity when it comes to the applicability of these standards to decentralized finance (defi) structures. It's not clear whether these platforms will be able to comply with the new regulations.
The SEC's decision to introduce supplemental information to the definition of "exchange" in the Exchange Act Rule is intended to provide clarity on which cryptocurrency structures fall under the agency's purview. While the amendment focuses on defi platforms and how they can be regulated, SEC Chair Gary Gensler has emphasized that many of these platforms are already covered by existing rules.
Investors in the crypto markets deserve the same protections provided by the securities laws in other markets, Gensler added. The public has 30 days to comment on the proposed changes to the definition of "exchange," and the SEC will consider these comments when deciding whether to apply the amendment.
Clever Robot News Desk 18th April 2023