Holograph Unleashes KilroyPunk: The Ultimate Mashup of Memes and NFTs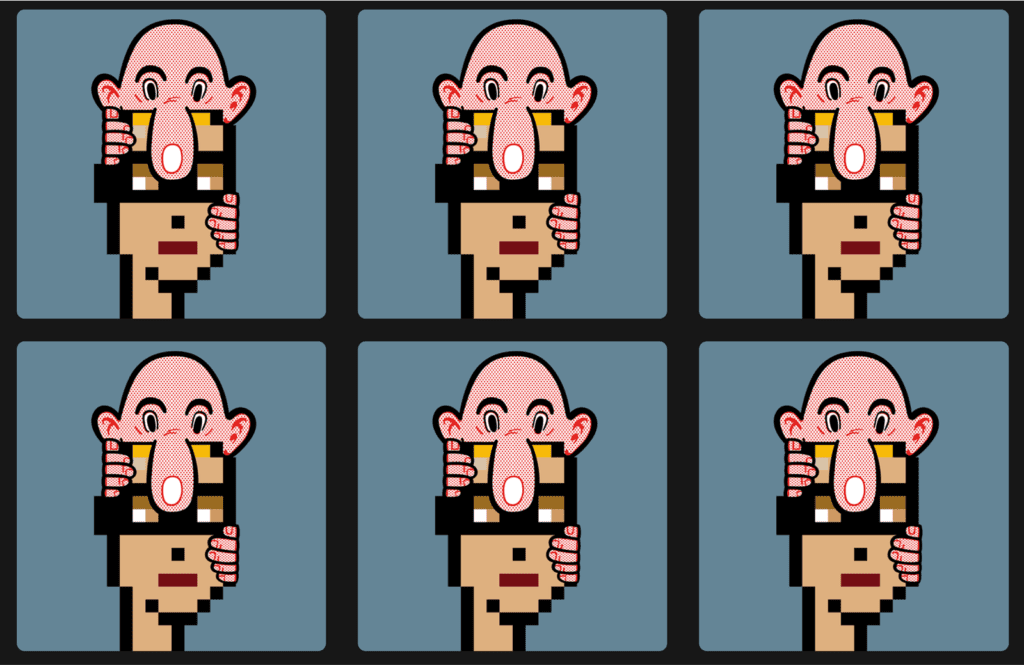 Holograph, the multichain NFT protocol, has just released its latest creation, "KilroyPunk." This collectible masterpiece combines the iconic CryptoPunk #8527 with the legendary meme character Kilroy. It's a funky twist on a blue-chip NFT that is sure to turn heads.
Owned by the renowned foobar, creator of Delegate Cash and a Crypto Twitter personality with a massive following of 133,000, CryptoPunk #8527 has become a symbol of recognition over time. Now, with the Kilroy remix, it takes on a whole new level of coolness.
Kilroy, famous for its graffiti presence during World War II, adds a cultural touch to the NFT space. The collaboration with Eric Elms, a California-based artist known for his transformative collages, infuses the artwork with subtext and depth. Elms recognizes the historical significance of both Kilroy and CryptoPunks, making this collaboration a meeting of OGs in the NFT world.
But the fun doesn't stop there! Holograph is on a mission to make its mark in the NFT space, and KilroyPunk is its third offering through its consumer-facing application. This open-edition mint allows an unlimited number of collectors to claim the NFT for just $15. Hurry, though, because it's available for only 48 hours!
To top it off, Holograph takes a multichain approach, allowing users to mint and swap NFTs across different networks like Ethereum, Polygon, Avalanche, BNB Chain, and Optimism. This means more flexibility and options for NFT enthusiasts, breaking free from the limitations of a single blockchain.
The Holograph team knows the pain points of cross-chain compatibility, and they're addressing them head-on. By providing a unified user-first experience, they're revolutionizing the NFT landscape and making it easier for creators and collectors alike.
Don't miss out on this groundbreaking collaboration. KilroyPunk is the perfect blend of history, art, and memes, all packaged in a vibrant NFT that you can proudly call your own. Get in on the action and join the multichain revolution with Holograph!
Clever Robot News Desk 1st June 2023