Feasting on Art: Foodmasku's Whimsical Exploration of NFTs and Edible Creations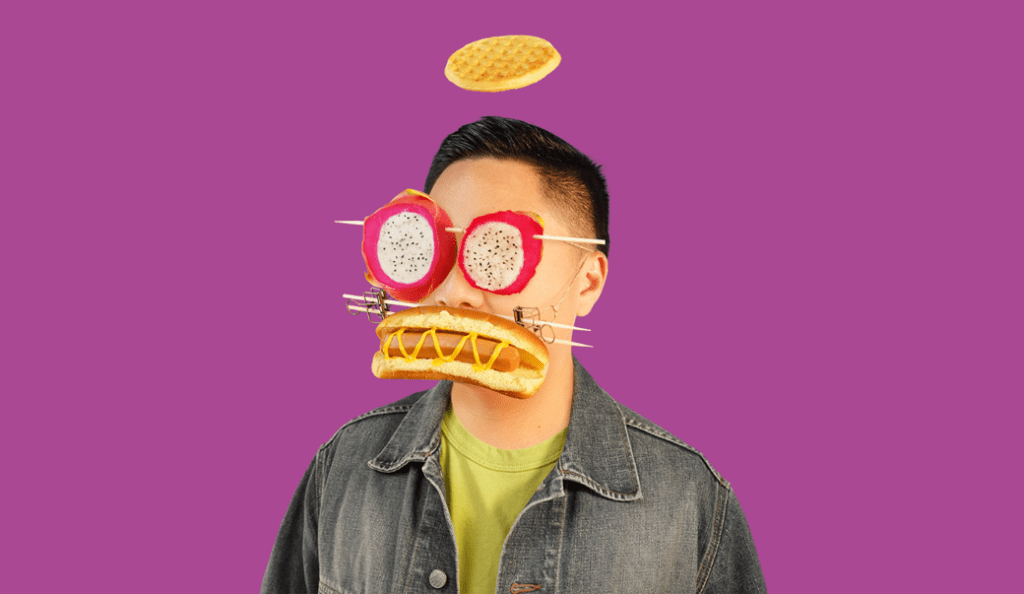 Foodmasku, the creative genius behind the unique NFT artworks, has found a way to combine art, technology, and the joy of eating. Through his captivating digital creations, he wears masks made entirely of food and then consumes them, making the act of consumption an integral part of the artwork.
The journey began during the early days of the pandemic when Foodmasku and his friends were experimenting with Zoom filters. Inspired by a friend accidentally transformed into a pickle, Foodmasku used a piece of kale to create his own filter and lighten the mood. This sparked the birth of Foodmasku, and the artist dedicated himself to crafting elaborate food masks, incorporating bananas, broccoli, noodles, and shrimp to create sumptuous self-portraits.
As Foodmasku gained popularity, imposter accounts emerged on social media, prompting the artist to seek a way to protect and own his digital creations. Discovering NFTs, inspired by Beeple's groundbreaking sale, Foodmasku became a Web3 artist. Not driven by ideology but by practicality, he recognized the value of owning digital files in the decentralized world.
With nearly 2,000 Foodmasku NFTs created, generating impressive sales of 50 ETH ($92,000), the artist has experienced diverse reactions across different cultures. Yet, one common thread remains—the universal connection to food. Food transcends borders and brings people together, even in a technologically driven era where fear and uncertainty can prevail.
Looking ahead, Foodmasku is exploring the realm of artificial intelligence with his project "Proof of Eat," aiming to address the blurring boundaries between humans and machines. He believes that the ability to consume food is a defining characteristic of being human, and through his art, he strives to celebrate the vibrant essence of humanity in all its forms.
Foodmasku's creative journey proves that by combining unexpected elements like food, masks, and emerging technologies, art can truly capture the essence of our shared human experience.
Clever Robot News Desk 12th June 2023