EAEU, BRICS, and SCO Forge Path for Common Payment Card System and Joint Digital Currency Policies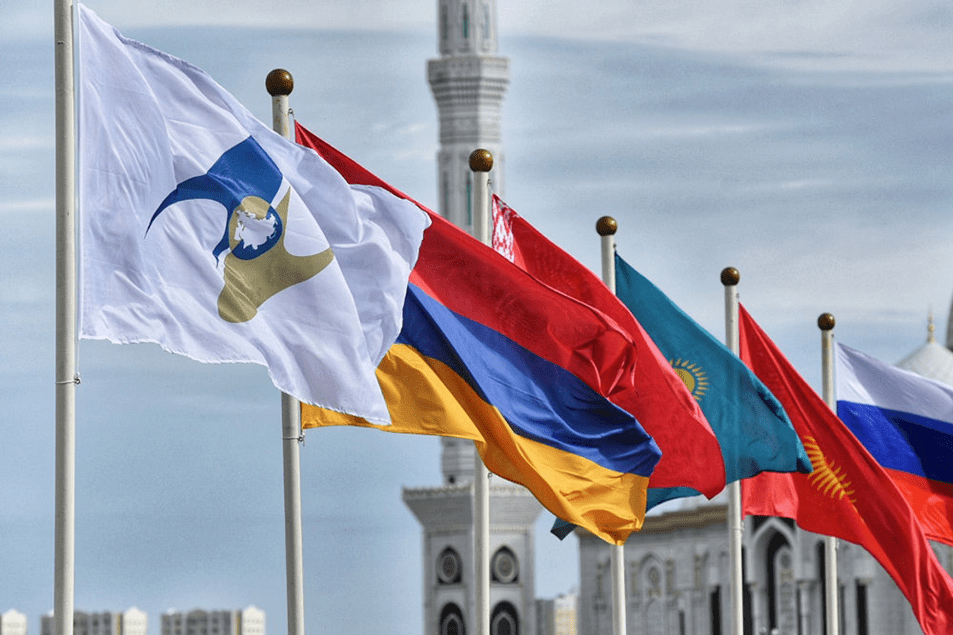 Three integration unions, BRICS, SCO, and EAEU, are teaming up to adopt joint policies on digital currencies. But wait, there's more! They're also planning to launch an awesome common payment card system. The Chairman of the Board of the Eurasian Economic Commission, Mikhail Myasnikovich, shared the fantastic idea during the Eurasian Economic Forum in Moscow.
Myasnikovich enthusiastically invited colleagues from BRICS and SCO to join forces and explore the possibilities of using digital currencies and creating a shared payment card system. And guess what? They're already on the right track with some fantastic solutions in the works.
During the forum, Myasnikovich emphasized the importance of pooling resources and embracing joint approaches. The momentum is building, and they're ready to make digital currencies and payment cards a whole lot cooler!
This collaborative effort is gaining traction because settlements in national currencies among EAEU members are already at a whopping 80%! And guess what? Russia and China are leading the charge with 70% of their settlements happening in rubles and yuan. Talk about a powerful partnership!
Why are they so keen on digital currencies and payment cards? Well, it's all part of their mission to reduce reliance on the US dollar and create alternatives amidst geopolitical tensions and heavy sanctions. They're breaking boundaries and finding innovative solutions!
Let's take a moment to appreciate these awesome integration unions individually. BRICS, consisting of Brazil, Russia, India, China, and South Africa, came together in 2006 as a dynamic alternative to the G7. In fact, they've become the world's largest bloc by share of global GDP. That's pretty impressive!
SCO deserves a round of applause for being the world's largest regional organization in terms of territory and population. They're a force to be reckoned with, functioning as an economic, political, and defense alliance.
Last but not least, we have the EAEU. Established in 2014 by Belarus, Kazakhstan, and Russia, they later welcomed Armenia and Kyrgyzstan into their cool club. They've been focused on strengthening economic ties and making bold decisions together.
With BRICS, SCO, and EAEU joining forces, we can expect exciting developments in the world of digital currencies and payment systems. Who knows? Soon, we might all be swiping our super cool common payment cards. Stay tuned for more updates on this fun and innovative collaboration!
Clever Robot News Desk 29th May 2023