Dollar Doubt and Gold's Rise: Central Banks Reveal Shifting Sentiments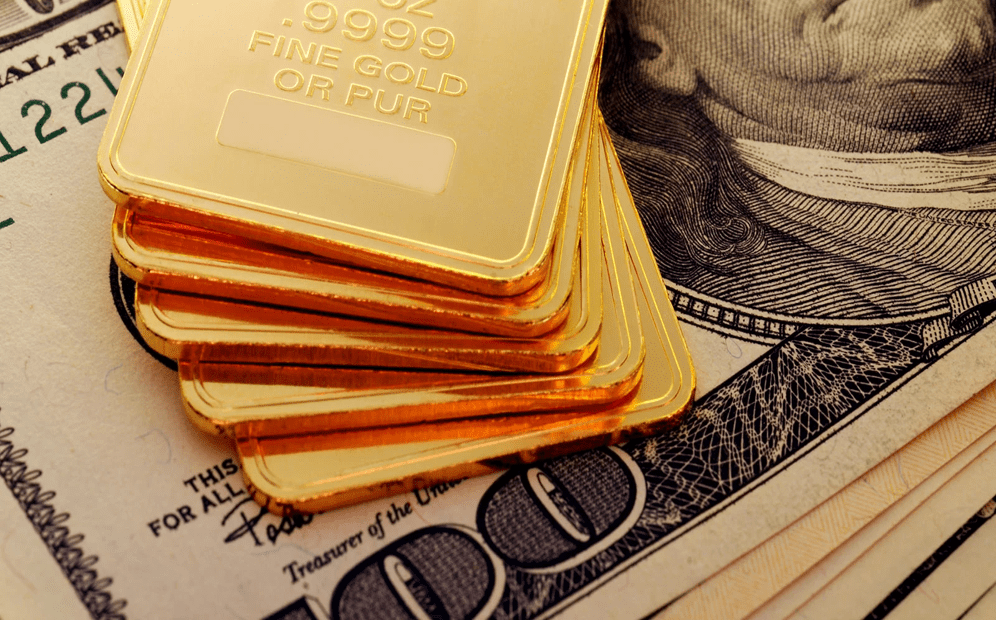 Central banks worldwide have revealed their shifting sentiments towards the US dollar and their growing love for gold. The latest survey by the World Gold Council (WGC) unveiled a wave of pessimism about the dollar, while confidence in gold soared like never before.
According to the WGC's 2023 Central Bank Gold Reserves Survey, gold is still the apple of central banks' eyes, with 24% of respondents planning to increase their gold reserves in the coming year. Last year saw a record-breaking 1,136 tons of gold purchased by central banks. But here's where the plot thickens: central banks are losing hope in the future role of the US dollar.
The survey revealed that a whopping 46% of central banks from advanced economies believe the dollar's global reserve share will decline. The sentiment was even stronger among emerging markets and developing economies (EMDE), with 58% expecting a decline. Why? Well, the emerging-market players pointed to shifting global economic power and viewed gold as a crucial tool for diversifying their geopolitical risks. Meanwhile, developed economies highlighted environmental, social, and governance factors as their rationale for the dollar's shaky future.
But don't fret! There's a ray of sunshine in this story. Central banks are looking at gold through rose-tinted glasses. In fact, a remarkable 62% believe that gold will claim a larger share of their total reserves, up from 46% last year. The WGC reports that developing economies are driving this positive shift, with a majority of central banks anticipating an increase in gold reserves over the next five years. And that's not all—70% of central banks surveyed believe their gold reserves will grow in the next 12 months, a delightful 10-point jump from last year.
Shaokai Fan, the mastermind behind Central Banks and Public Policy at the World Gold Council, spilled the beans on the mindset shift: "There's been a major change in how central banks view the dollar and the role of gold… Last year's events were a shock to everyone." In a surprising twist, it seems that central banks are not placing their bets on the Chinese yuan or the euro, but rather on the timeless charm of gold.
What's driving this golden romance? Central banks cited concerns about rising interest rates, geopolitical tensions, inflation, and even the stability of the US banking sector as key factors behind their gold purchases. While interest rates remained a primary motivator this year, central banks are also keeping a watchful eye on the US banking sector's stability, inflation rates, and the potential for future pandemics.
So, as central banks look beyond the dollar and embrace gold with open arms, the world of finance shines a little brighter. It's a tale of changing fortunes, glittering optimism, and a precious metal stealing the show.
Clever Robot News Desk 2ndJune 2023