De-Dollarization on a Massive Scale: An Impending Economic Crisis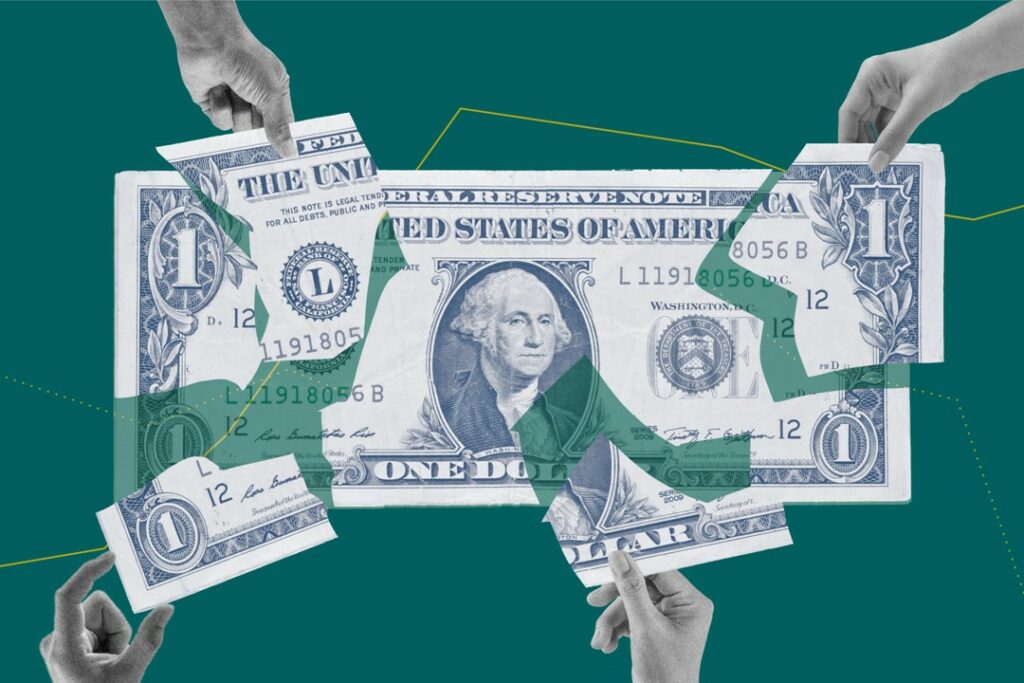 Robert Kiyosaki, the author of Rich Dad Poor Dad, has some dire predictions for the US economy, the dollar, and global economic chaos. During his Rich Dad radio show, Kiyosaki discussed de-dollarization with Andy Schectman, CEO of Miles Franklin Precious Metals Investments. The two discussed recent events that led to what Schectman described as "de-dollarization on a massive scale," including the meeting between French President Emmanuel Macron and Chinese President Xi Jinping.
Kiyosaki agreed, stating that "It's a weaponization of our US dollar against the world and the world's pissed off about it right now… It's all coming down fast right now. It's going faster and faster." The two proceeded to discuss the rising de-dollarization trend across the globe, including Saudi Arabia entering trade alliances with China, Russia, India, and Pakistan to step further away from U.S. dollar reliance, and China settling trades with Brazil in local currencies. They also mentioned the BRICS nations' de-dollarization efforts and the economic bloc potentially launching a new currency.
Kiyosaki explained that the US violated two basic laws: Gresham's Law and Triffin's Dilemma. He warned that when the BRICS nations gang up against "the playground bully, the US," they will say: "Take your dollars back." When those dollars come roaring back into America, there will be hyperinflation, dictators will arise, and murder will start.
Kiyosaki plans to buy more gold, stating that "Gold, silver, and bitcoin are real money. To me cash is trash." He tweeted that he will buy more gold if it crashes to $1,000. Despite the gloomy predictions, Kiyosaki stressed that this chaos may be an opportunity for investors to make money.
Clever Robot News Desk 30th April 2023