David Bowie's Unheard Music to be Released as NFT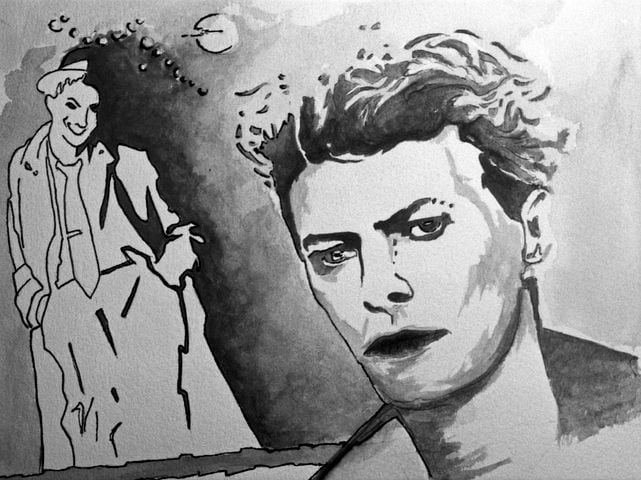 David Bowie, a legendary musician who is widely regarded as one of the most influential artists of the 20th century, left behind a remarkable legacy of music that includes 27 studio albums, 11 live albums, 4 soundtracks, and 128 singles. Even after his passing in 2016, it turns out that Bowie still has one more song to share with his fans.
On April 14th, to coincide with the 40th anniversary of the release of Bowie's hit song "Let's Dance," Gala Music, an offshoot of Web3 startup Gala Games, will release a never-before-heard version of the song as a limited series of NFTs in collaboration with music producer Larry Dvoskin and publisher Warner-Chappell Music. The release will feature 3,003 Bowie-inspired artworks, and each NFT sold will give the holder access to the unheard version of "Let's Dance" that Bowie and Dvoskin produced in 2002. The NFTs will be available on a pay-what-you-wish model, with all initial proceeds from the sale going to benefit MusiCares, a charity that provides health and human services to the music community.
The unreleased track is described by Dvoskin as a "more dreamy, electronic" version of the original song, which remains one of Bowie's most popular tracks to date. Dvoskin has long hoped to see the revamped version of the song released, and with the 40th anniversary of "Let's Dance" approaching, he approached Bowie's estate to convince them to release the track as an NFT.
Initially, the executor of the Bowie Estate was hesitant about releasing the song as an NFT, but after reviewing an email from Bowie expressing his enthusiasm for the recording, he changed his mind. Dvoskin said in a statement, "This was a creative endeavor David never got to see released during his lifetime. We are honoring his wish by releasing it now."
Although this release marks the Bowie Estate's first fully native NFT agreement with a song that has never been released through physical or digital formats, it's not the first time they've ventured into the blockchain space. Last September, the estate released a collection of NFTs in partnership with marketplace OpenSea called "Bowie on the Blockchain," which also raised funds for charity. However, the release received backlash from some Bowie fans who felt that it was not in line with the artist's values.
Bowie's entire music catalog is owned by Warner Chappell Music, a subsidiary of Warner Music Group, which acquired it in early 2022 for over $250 million. In November of that year, Warner Chappell Music announced a deal with Web3 entertainment incubator Defient to "unlock the power of Web3 for songwriters." Dvoskin's agreement with Warner Chappell Music is the label's first completely native NFT deal.
Gala Games, known for its Web3 gaming initiatives, is expanding its offerings to include music and film as it explores other entertainment use cases for NFTs and tokens. The startup faced some criticism earlier this year when it announced upcoming film projects with actors Dwayne "The Rock" Johnson and Mark Wahlberg, which caused a 115% boost in its native token GALA. However, Gala later clarified that both actors' production companies were co-producing documentary film projects unrelated to their personal lives or careers.
Clever Robot News Desk 7th April 2023