Crypto Regulation Unleashed: MiCA's Impact on Europe's Competitive Edge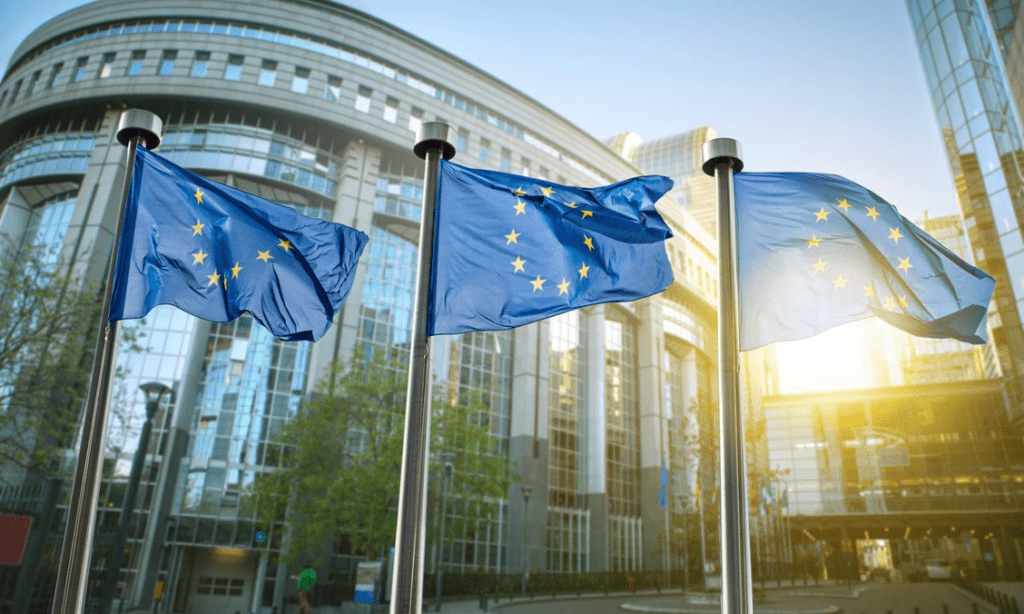 Brussels Blockchain Week was buzzing with anticipation as the EU introduced its groundbreaking crypto regulation called MiCA. However, attendees remained cautiously optimistic about its potential impact on the local industry.
MiCA, short for Markets in Crypto Assets, was recently approved by the European Parliament, bringing about comprehensive regulations that will standardize the approach to cryptocurrencies and stablecoins across all 27 EU countries.
Despite the excitement, Patrick Hansen, Circle's director for EU strategy and policy, urged everyone to hold their horses. He suggested that it's too early to determine if the new regulation will truly enhance Europe's competitiveness. According to him, we'll have to wait another 48 months, which is about two to three years, to gather sufficient data. At present, Europe is lagging behind in terms of capital and innovation in the crypto space.
Nevertheless, Hansen did mention some encouraging signs, indicating a potential increase in interest from venture capital investors in European crypto. However, it's still too soon to draw any definitive conclusions.
During the panel discussion, Peter Kerstens, a European Commission advisor who contributed to the development of MiCA, emphasized that Europe still lacks competitiveness in terms of entrepreneurship, investment, and capital inflow. However, he highlighted that the new regulations will bring certainty to the industry, subtly taking a dig at the U.S. regulator, which has recently taken legal action against Coinbase and Binance.
Beata Sivak, head of government relations and policy for Europe at crypto exchange Kraken, acknowledged that MiCA provides the much-needed legal certainty for investing in the region. However, she noted that achieving greater global consistency would be beneficial for international crypto firms.
While MiCA has cleared its final legislative hurdle and been adopted by the financial ministers of EU countries, it will not be implemented immediately. Stablecoin issuers will have a year to comply with the new rules, and other aspects of the regulation will not be enforced for 18 months. So there is still some time before the full impact of MiCA will be felt across the EU crypto landscape.
Clever Robot News Desk 8th June 2023