Crypto not in play with Signature Bank closure says Regulator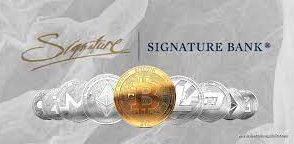 Signature Bank got shut down by the New York State Department of Financial Services, but the regulators say it had "nothing to do with crypto." Former board member Barney Frank thinks they're lying and that the closure was a message against cryptocurrency. In the past, crypto made up a quarter of Signature Bank's deposits, but the bank had planned to cut that by $8 billion.
The NYDFS insists that the closure was due to the bank's overall inability to do business safely and soundly, and that withdrawal requests had been too high over the weekend without consistent data from the bank. They also say they're actually pretty good at regulating crypto. Frank remains unconvinced, claiming the bank was stabilizing and that crypto must have played a part in the closure.