Chinese Yuan Poised to Dethrone the US Dollar as Global Reserve Currency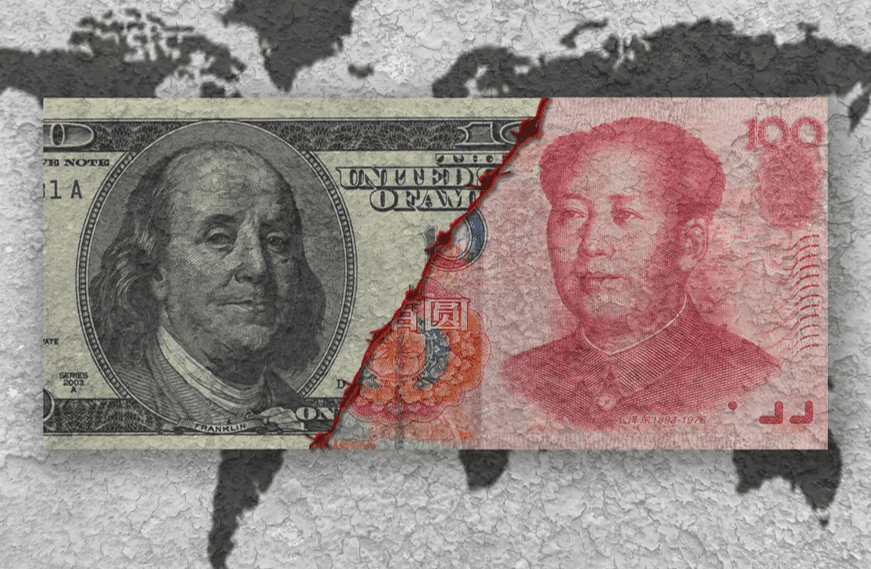 The chairman of Russia's VTB Bank, Andrey Kostin, the Chinese yuan is gearing up to replace the U.S. dollar as the world's primary reserve currency. And he's not just blowing hot air – there's solid evidence to back it up.
At a recent Russian-Chinese business forum in Shanghai, Kostin confidently predicted that within the next 10 years, the yuan will take the throne as the global reserve and settlement currency. Why? Well, China's economic prowess is skyrocketing, with the country poised to become the world's number one economy. Kostin pointed out that the Russian central bank has already begun investing its reserves in yuan, and more than 70% of the trade between Russia and China is conducted in yuan and rubles.
Kostin went on to explain that the current monetary system, which has long favored the U.S. and its allies, relies heavily on the almighty dollar and the euro. Together, these two currencies account for a whopping three-quarters of global settlements. However, Kostin didn't hold back in highlighting that the U.S. has been flexing its financial muscles, using the dollar as a weapon. It's no secret that the U.S. has been throwing sanctions left and right, with VTB Bank and Sberbank feeling the heat earlier this year.
But fear not, for Russia and China are joining forces to shake things up. They're strengthening economic ties and ditching the dollar in their trade transactions. In fact, the Chinese yuan has already surpassed the dollar as the most traded currency in Russia. This trend is set to continue as both countries seek to reduce their reliance on the greenback.
And they're not alone in their quest. Many countries are rallying behind the movement to de-dollarize and promote the use of their own national currencies. The BRICS economic bloc is leading the charge, even proposing the creation of a common currency. Meanwhile, ten Southeast Asian nations have banded together to boost the use of their own currencies. Recently, top officials from nine Asian countries convened in Iran to discuss their de-dollarization strategies. The message is clear: the world is eager to diminish the dollar's dominance.
While some believe that the U.S. dollar's grip on the global reserve currency status is in jeopardy, the International Monetary Fund (IMF) remains skeptical of a rapid shift. Nevertheless, the winds of change are blowing, and it won't be long before we witness a seismic shift in the financial landscape.
Clever Robot News Desk 30th May 2023