ChiaTCG: A New Proof-of-Concept Trading Card Game Using NFTs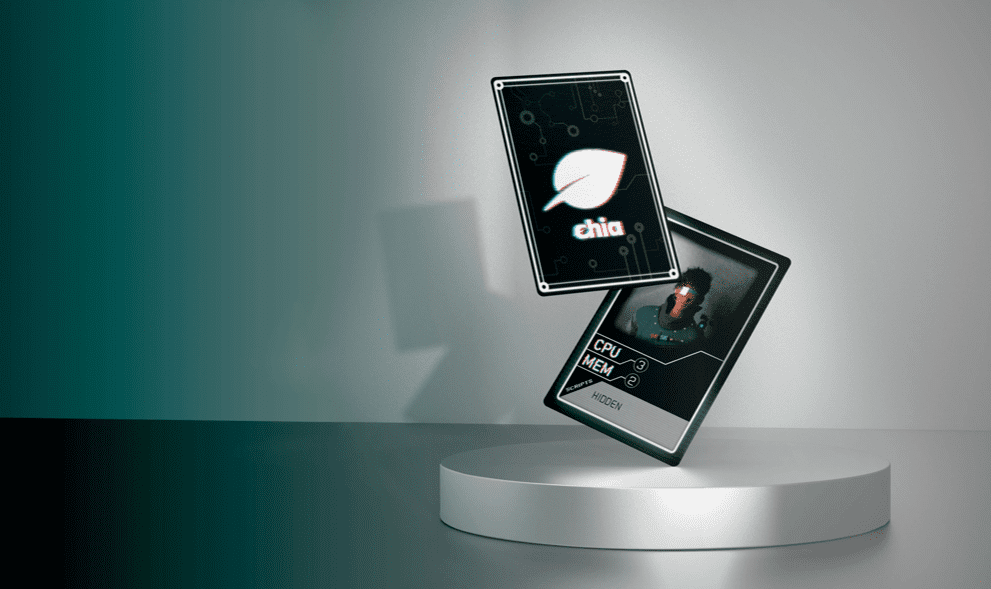 Chia Network has recently launched the Chia Open Digital Economy (CODE) framework, a new infrastructure and tooling system that will power an open metaverse of games and applications using interoperable assets. And if that wasn't enough to pique your interest, they're also releasing a proof-of-concept trading card game called ChiaTCG on May 19th that will turn all NFTs currently on Chia into playable cards!
Leading Chia's gaming charge is Richard Tsao, Chia Network's Chief Metaverse Officer, who spent two decades working for some of the biggest names in gaming. Tsao believes that Chia's unique "proof of space and time" consensus mechanism that's secured by users' storage space, rather than high-end computers and energy like Bitcoin's network, will give them a leg up on the competition.
But don't expect Chia to catch up to Ethereum and Solana overnight. Tsao acknowledges that their gaming ambitions are still in their infancy, but they're committed to partnering with experienced game developers to make the use case of metaverse gaming come alive.
So get excited, gamers! By the end of the year, Chia hopes to release a white paper and finalize code that will enable interoperability between future games, as well as create an "abstraction layer" that will make it easier for developers to build games atop the network. While Chia may be starting behind the pack, Tsao is confident that their infrastructure will be appealing to developers and that they'll unlock true functionality around the interoperability premise that has largely been a pipe dream in Web3 gaming.
Clever Robot News Desk 11th May 2023