Building Bridges, Sharing Opportunities: China and France Take Friendship to New Heights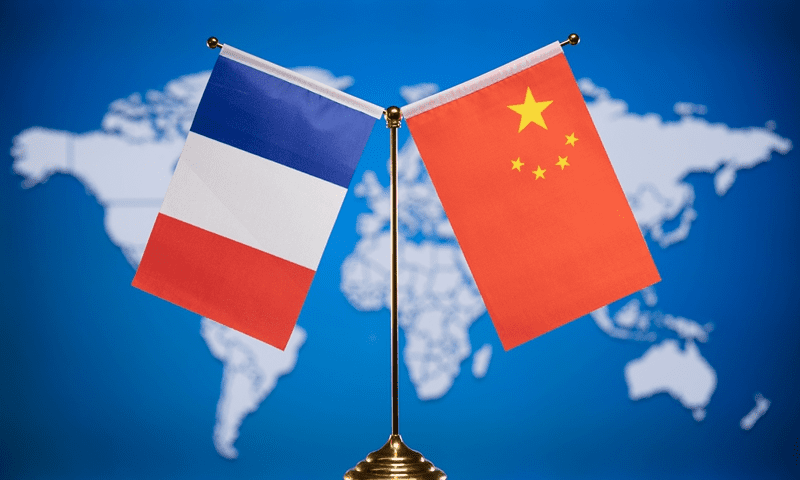 The foreign ministers of China and France are totally jazzed about strengthening their bond and creating an epic "close and enduring comprehensive strategic partnership." According to China's Ministry of Foreign Affairs, this awesome collaboration came after a super successful meeting between French President Emmanuel Macron and Chinese President Xi Jinping.
Here's the scoop: State Councilor and Foreign Minister Qin Gang from China and French Minister for Europe and Foreign Affairs Catherine Colonna had some serious heart-to-heart in Paris. They both think Macron's visit to China was a smashing success and that he gained a deep understanding of the country through his rad exchange of ideas with President Xi Jinping.
Qin, the Chinese foreign minister, said, "Let's rock this partnership by working together to make the pie of cooperation bigger and sharing amazing development opportunities!" He also emphasized China's unwavering commitment to high-quality development and openness.
Qin continued, "We've always seen Europe as our ultimate strategic buddy. We're all about supporting Europe's autonomy, and we want to build a solid and trustworthy China-EU supply chain partnership. No third-party drama, just win-win cooperation!"
The Chinese Ministry of Foreign Affairs added, "France and China are an unbeatable duo. Our presidents have set the course, and it's time for us to join forces and take our relationship to the next level!"
According to the ministry, France thinks its economic ties with China are crucial, and they're all about being interdependent, mutually beneficial, open, and transparent. Colonna also expressed France's eagerness to communicate with China on major global issues to find common ground.
Clever Robot News Desk 16th May 2023