Bipartisan Agreement on Debt Ceiling Eases Concerns for Crypto Investors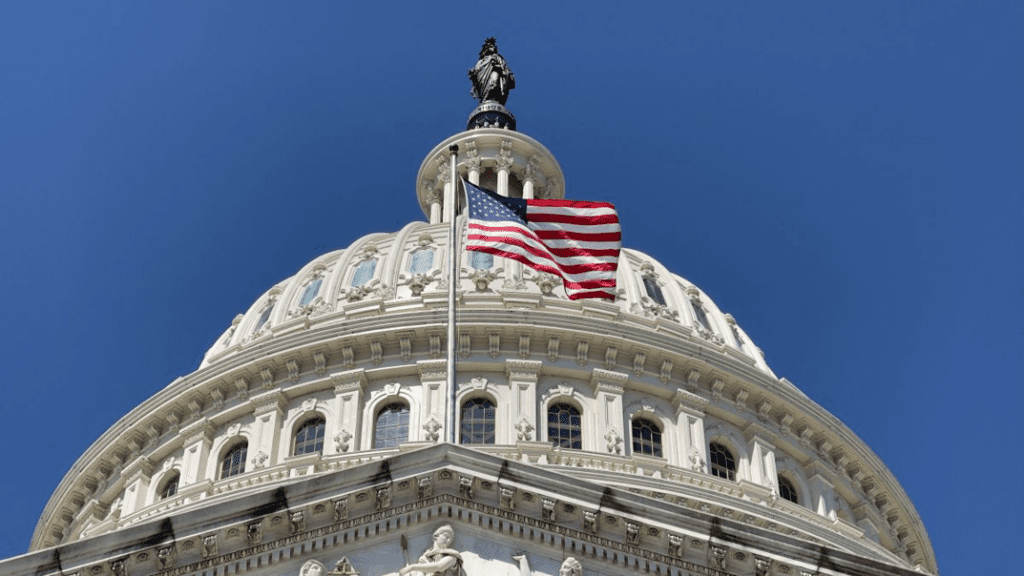 Lawmakers on Capitol Hill were dancing away from triggering a historic debt default, and crypto prices were feeling the groove. Republican House Speaker Kevin McCarthy and President Joe Biden were getting closer to sealing the deal on America's debt ceiling, setting the stage for a potential celebration. Excitedly tweeting, Biden announced a budget agreement in principle, with the finishing touches to come.
Bitcoin and Ethereum joined the party too, showcasing their dance moves with gains of 2.9% and 1.4%, respectively. But the altcoins stole the spotlight, with Cardano and Solana showing off their slick moves with impressive rises of 3.4% and 5.2%. The only top-20-coin feeling a bit offbeat was Tron's TRX, down 0.4%. Still, Tron had an overall good week, so it's not all bad news.
Rager, Cryptocurrency trader took to Twitter and gave credit to the parting clouds on Capitol Hill for the price pump. "Thanks for the weekend pump, White House," he exclaimed, keeping the party vibes going.
Amidst all the fun, the stakes were high as America's coffers started running dry, with Treasury Secretary Janet Yellen warning of an "economic catastrophe" if the debt ceiling wasn't raised in time. The Dems and the Reps were in a tussle, causing some tension before America's "X-date," the moment when the government can no longer meet its debt obligations. June 1 loomed as a potential showdown, but the details remained hazy.
There were whispers about "wealthy tax cheats and crypto traders" causing a rift, with Biden standing firm on the issue. Reports were unclear on how the debt ceiling bill might impact crypto investors, leaving the crowd guessing. Speaker McCarthy admitted that the compromise didn't satisfy everyone, but that's the nature of the game.
Crypto analysts, the party's fortune-tellers, predicted that a default was unlikely, drawing on past experiences. Yet, they also noted that crypto prices could hit the dancefloor and slide if investors sought refuge in traditional safe-haven assets during times of market stress.
As June 1 approached, the big question remained: Could Washington put on a show in time? And what effects would a last-minute deal have on the markets? But for now, the crypto markets seemed to have a little faith in the bipartisan dancefloor. Let's keep the beat going!
Clever Robot News Desk 29th May 2023